SENIOR SCHOOL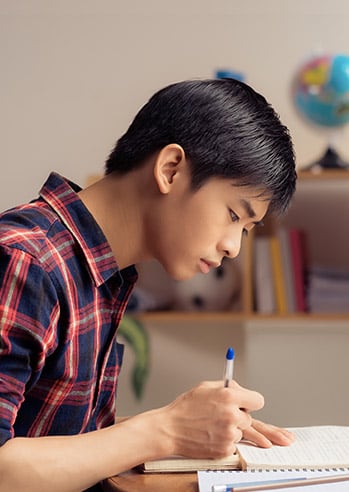 You are enrolled in an Australian school as a full-time school student in Years 11 or 12. You are completing the school's learning program in your home from a country other than Australia, and are working towards the QCE.

The Queensland Certificate of Education (QCE) is the senior school qualification for Queensland students.

Our students can work towards a QCE while enjoying the flexibility of being a distance education student. Please note that if you also wish to receive an OP (the score used for direct school-to-university entrance in Queensland) you will need to travel to Brisbane, Australia at the end of Year 12 to sit the QCS test.

Your journey towards the QCE begins with the development of your Senior Education and Training plan (SET plan). You will discuss with our Careers Guidance Officer to determine what you are working towards in the future and what courses you will need to take in order to meet your goals.

After your SET plan is completed, you will know exactly what you need to do to achieve your QCE. You will then choose which subjects to study from the list below:
Authority Subjects Ancient History, Biology, Business Communication Technologies (BCT), Chemistry, English, Information Technology Systems (ITS), Legal Studies, Mathematics A, Mathematics B, Physics, Visual Art.
Authority-Registered Subjects English Communication, Creative Arts, Prevocational Maths, Religion & Ethics, Social & Community Studies.
Note: Our subject lists are subject to change. Please confirm your choice after speaking with the Careers Guidance Officer.

If you're familiar with our distance education program in Years 7 to 10 - you will be very comfortable with working towards your QCE.

You'll be placed into online courses and you will work with teachers who will help you to grow into your potential and to challenge you with work that is suitable for senior school students.

You can learn more about the Queensland Certificate of Education here.