PRIMARY SCHOOL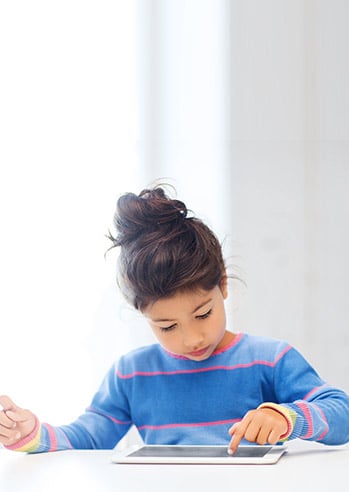 You are enrolled in an Australian school as a full-time school student in grades 3, 4, 5 or 6. You are completing the school's learning program in your home from a country other than Australia.

You know exactly what you need to do every day by following the daily lesson guide. The daily lesson guide is set out like a typical school day, but you get to choose when you learn. Each day you'll start with a memory verse or a short devotional from the Bible. Your main focus for each day will be completing English and Maths.

Your English program is based on a theme that lasts for the school term. A typical theme could be 'local government' or 'making a difference in your community'. You'll learn all of the key skills that Australian primary students learn in a fun and interesting way. Your English program also includes specific lessons on spelling and grammar.

Your daily Maths program includes a teacher video where we explain exactly what you are learning. Because it's a video, you can watch it as many times as you want to understand what you need to know to take the next step. You practice your Maths in full-colour Maths books which include the answers to every problem so that you can check your progress.

The last session of the day changes every day, and may be Science, Humanities & Social Sciences (HASS), The Arts, Technology or Health & Physical Sciences. You'll be doing lots of different learning activities in these courses. You might be writing a fictional letter to a relative in the 19th Century or you might be conducting an experiment to see how heat dissipates. You might be learning how to create a family album in Keynote/PowerPoint or you might be acting out a drama in your Arts class.

Once a week, we'll ask you to submit your work via ACC Online (our online learning system) so that we can grade it and provide personal feedback.

When you need help, you will be able to communicate with your teachers primarily through the online messaging system or via the telephone and Skype.